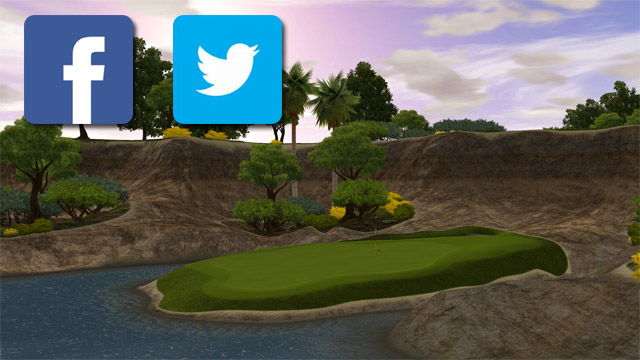 In bringing Golden Tee to the home market, a passionate and active fan base has formed. As new features have been introduced, this collection of players has grown in size and involvement.
From tips to tournaments, there is a large contingent of Golden Tee Home Edition owners who LOVE talking with other players about their favorite game. Our online presence away from the game itself has never been stronger, and it will only grow from here.
Want to be an active participant?
Here are some of the places to stay current on all-things Golden Tee Home Edition.
The Golden Tee Home Edition Owners Facebook Page: Post your great shots, meet new people and post your greatest 18-hole efforts. Plus, we see all suggestions you might have to make the game better! Once you purchase a game, joining this group should be a must. This page, which was created by Home Edition owners, has become one of the more active hangouts for all of Golden Tee.
The Golden Tee Facebook Page: Another must for Home Edition owners and players of all types. You'll be able to see what events or tournaments are around the corner, learn tips for various holes and so much more. This page covers it all.
Golden Tee Twitter Page: We want to see your setup! Post your own man cave or basement hangout to our Twitter page, and we'll add you to our gallery! Some of the best Golden Tee updates are delivered in 140 characters or less.