---
Setup your own Contests with Player Invitationals
Create private Golden Tee events from your cell phone or tablet! Challenge up to ninety nine other friends on a course of your choosing. Pick the course. Pick the stakes—yes, you can play for money from your home if your state allows it!
Establish your own Golden Tee social network with your Friends list, and then challenge these buddies to games, right from the comfort of your own home!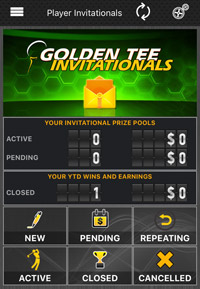 ---
Customize Your Equipment
Build your own club set or your own golf ball! Add in your own custom putter!
Whether you're creating and modifying your equipment to fit your style, or finding just the right setup on each course, the GT Caddy is the perfect way to find the right clubs and balls that fit you.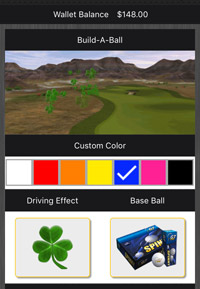 ---
Player Locker
You've got to look the part if you're going to play well, right?
Unlock thousands upon thousands of clothing combinations. Then, while you're away from the game, outfit your golfer how you please: the hat, the shirt, the pants and the shoes. The next time you play on your Home Edition, your golfer will be dressed to impress.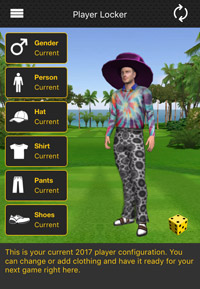 ---
Stats and Contest History Overload
All the player stats you could ever dream of are at your fingertips.
Monitor your progress day-to-day, month-to-month or year-to-year. See how you finished in an Online Contest. Stay current on your Invitational Contests. Everything you could possibly want updates in the world of Golden Tee can now fit in your back pocket.
It's the ultimate Home Edition companion.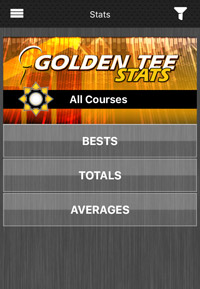 ---